About Extra Care Housing
As you get older your needs and circumstances inevitably can change. Our extra care developments are designed with this change in mind. Extra care housing enables older and other vulnerable people to maintain their independence, living behind their own front door, whilst safe in the knowledge that care and support are on hand if needed.
Broadacres has four extra care schemes which we run in partnership with North Yorkshire County Council and the local authorities. These schemes are: The Orchards, Brompton; Town Close, Stokesley, Rivendale in Northallerton and Kirkwood Hall, Leyburn.
All schemes have their own restaurant, lounges, landscaped gardens and laundry facilities. They provide a safe and secure home and social interaction is encouraged with other residents and members of the local community. Care staff are on site 24-hours-a-day to provide care and support tailored to individual need and also a rapid response to emergencies.
If you are interested please use the links below to find out more about each scheme.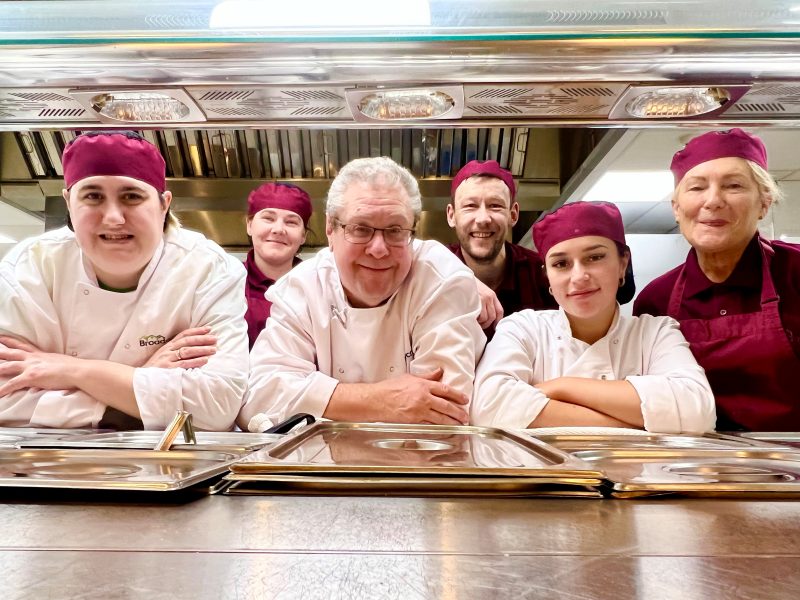 The Broadacres Catering Team create delicious and nutritious meals for people living in four extra care housing schemes across North Yorkshire. Town Close in Stokesley, Rivendale in Northallerton, The Orchards in Brompton and Kirkwood Hall in Leyburn.
Click here for more details