Our repairs service
We understand our repairs service is very important to you and helps keep you safe and happy in your home. Repairs can be caused by wear and tear or simply things going wrong. There are some repairs that are your responsibility and others that are ours, but this is explained in more detail on this page.
How to report a repair
You can report a repair in the any of the following ways (except emergencies).
By logging into My Account
Click here to use the online reporting form
By telephoning on 01609 767900
All repairs are important to us but we need to deal with them in order of priority.
Emergencies
Your repair may need to be attended to quickly because there is a risk of danger to your health and safety, or serious damage to your home.
In an emergency, report your repair immediately on 01609 767900
Responsive Repairs Policy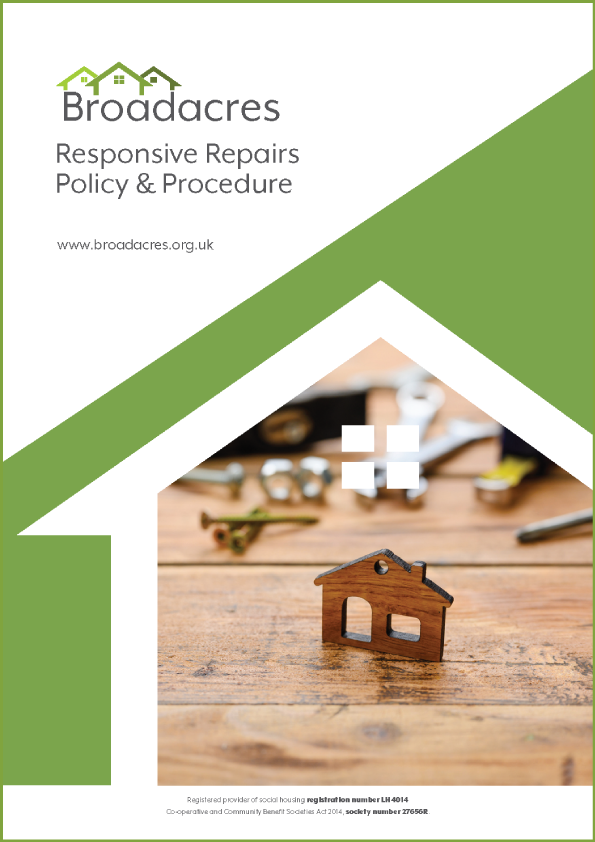 To support our vision 'To be the best rural housing association in the country', we must ensure our customers are proud to say they live in a Broadacres' home. To achieve this, we will strive to deliver a first-class repairs experience and provide our customers with homes of the highest standards. The following document provides details of our commitment to our customers and how Broadacres provides a high quality, cost effective responsive repairs service for our customers.
Click here to download