We're delighted to announce that as part of our affordable warmth strategy, work has started on installing new heating systems in hundreds of local homes.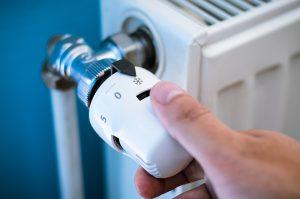 Last year we received £860,969 from the National Grid's Warm Homes Fund, designed to improve the heating in more than four million homes across the country and help residents who struggle to pay for heating because of their reliance on expensive or inefficient heating systems.
The funding is enabling us to install gas central heating in 323 homes in Northallerton, Easingwold, Great Ayton, Richmond, Bedale, Thirsk and Scarborough, which are currently heated by more expensive-to-run storage heaters. These homes have mains gas supplies nearby but are not connected due to their location.
Mains gas is now being installed in the first properties, in Paradise Field and St Monica's Garth, Easingwold, with the installation of gas central heating systems due to start at the end of April.
Work on all 323 properties will be completed over the next two years, and we will continue to keep you updated in future editions of Points of View and Viewpoint.